Yesterday at the San Diego Comic-Con, at the Arrow panel they played a sizzle reel for the upcoming second season of Arrow, and now it's been released online!! See it for yourself below: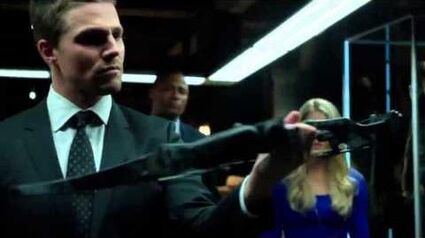 If for some reason you didn't watch it, here's quick recap of what's to come:
Summer Glau as Isabel Rochev, I'm pretty keen to see how she goes!
Starling City is a scar city!
Felicity: "I made a few improvements.."
New imitation Dark Archers, eh?
Ollie: "I don't want to be called 'The Hood' anymore."
Dig: "So what do you want to be called?" [Ollie looks at an arrow]
Oh, and did I mention someone VERY Black Canary-esque attacking Roy?

I dunno about you, but I'm freakin' excited for the upcoming season!