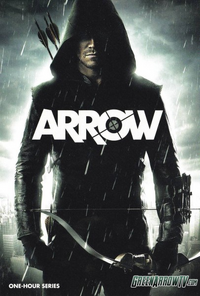 Just yesterday, The CW officially announced their actual schedule for this fall.
Arrow is set to air on October 10 - a Wednesday, as promised. It'll be airing at 8PM in the Eastern time zone, or 7PM for those of you that live in the Central time zone.
It's currently unknown when and if it will air anywhere internationally, but don't worry! We'll all find out really soon, though especially after the pilot airs.
Unfortunately for those of you who live overseas, you may have to wait some time, but I can assure you that it'll be worth it!
Till next time!