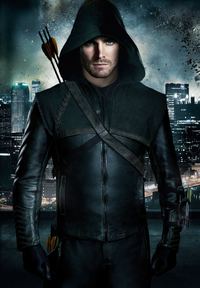 Awesome news, Arrow fans: the show has gotten picked up for a full first season!! Our favorite new lead, Stephen Amell tweeted the news this morning to let fans know!
Already one of the network's top two programs (along with The Vampire Diaries), Arrow has received rave reviews from both fans of the comic book series on which it's based and those new to the story of Oliver Queen.
Mark Pedowitz, President of The CW said, "I'm proud of the quality of Arrow and I'm happy we'll be able to share more of it with viewers."
Super exciting news, right?!
Source: TV Fanatic
---
---