WARNING: ARROW & THE FLASH WIKI CONTAINS SPOILERS!
---

---
Around the wiki
Create blog post
Blogs
So in first season finale of the flash, Eddie kill himself, to stop his descendant from future Eobard. So with Eddie death Eobard never born and never traveled in past and killed Nora. So does this m…

Read more >

There are no true words to describe this AMAZING season. This series was excellent (despite its ups & downs) from the characters, special effects, the storyline, the plot twists, the tone & its Easte…

Read more >

if eddie kills himself, eobard vanishes, so should the abilities of barry. because flash was created by eobard

Read more >
See more >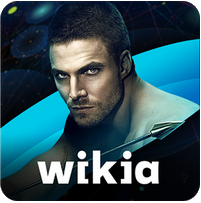 Get the Arrow & The Flash Wiki App!

The superfan's guide to Arrow and The Flash - created by fans, for fans. Wikia apps are always up-to-date with highly accurate, real-time information from Wikia's vast fan community. The Arrow and The Flash app features hundreds of pages of content created by fans just like you. Find in-depth articles on comics, television, Arrow, The Flash, villains, locations, actors and more!
DOWNLOAD NOW FOR FREE!