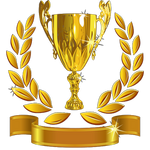 The Arrowverse Wiki Awards is an annual event where you the fans can vote for your favorite episodes, characters, and actors.
Voting process
When voting begins, there will be a large list to choose from. From there, we will allow two weeks for everyone to cast their votes.
2014
Arrow
Season 1
Season 2
2015
Arrow
Season 3
The Flash
Season 1
Other
Ad blocker interference detected!
Wikia is a free-to-use site that makes money from advertising. We have a modified experience for viewers using ad blockers

Wikia is not accessible if you've made further modifications. Remove the custom ad blocker rule(s) and the page will load as expected.