WARNING: ARROW & THE FLASH WIKI CONTAINS SPOILERS!
---

---
Around the wiki
Create blog post
Blogs
Stephen Amell was recently at SDCC chatting about Olicity, going back to Starling City, and creating his own version of Arrow. Read more to see what he did and didn't reveal about Season 4.

DISCLAIMER…

Read more >

Grant Gustin was at SDCC chatting all things The Flash. Read on to find out more about WestAllen, Legends of Tomorrow crossovers, and what Grant should probably not be revealing about season two.

DISC…

Read more >

Echo Kellum has been cast as Mr. Terrific. To quote Entertainment Weekly,

"The Ben and Kate alum will play Curtis Holt, aka Mr. Terrific. Holt is a technological savant and inventor who works at Palmer…

Read more >
See more >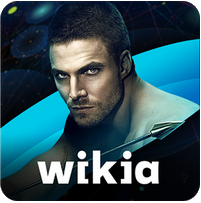 Get the Arrow & The Flash Wiki App!

The superfan's guide to Arrow and The Flash - created by fans, for fans. Wikia apps are always up-to-date with highly accurate, real-time information from Wikia's vast fan community. The Arrow and The Flash app features hundreds of pages of content created by fans just like you. Find in-depth articles on comics, television, Arrow, The Flash, villains, locations, actors and more!
DOWNLOAD NOW FOR FREE!