WARNING: ARROW & THE FLASH WIKI CONTAINS SPOILERS!
---

---
Around the wiki
Create blog post
Blogs
These are my opinions of the first season of The Flash!


So The Flash is a spin-off from Arrow and is about this guy Barry Allen who can run fast and with the help of some scientist friends becomes the su…


Read more >

These are my short reviews of the first three seasons of Arrow. To see more of my stuff, please visit 




www.theojreviews.blogspot.com .

So, I didn't really know many DC Characters, and so I'd never heard…

Read more >

So Jay Garrick, the first Flash, will probably appear in the second season sometime. Did anyone else hear worry in Eobard's voice when he answered Joe? Will Jay Garrick be way faster than even Eobard…

Read more >
See more >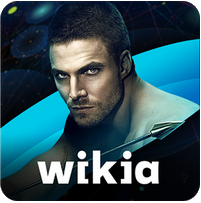 Get the Arrow & The Flash Wiki App!

The superfan's guide to Arrow and The Flash - created by fans, for fans. Wikia apps are always up-to-date with highly accurate, real-time information from Wikia's vast fan community. The Arrow and The Flash app features hundreds of pages of content created by fans just like you. Find in-depth articles on comics, television, Arrow, The Flash, villains, locations, actors and more!
DOWNLOAD NOW FOR FREE!