WARNING: ARROW & THE FLASH WIKI CONTAINS SPOILERS!
---

---
Around the wiki
Create blog post
Blogs
DC Entertainment just put out a big announcement about Arrow & The Flash. Arrow (season 3) and The Flash (season 1) will both be coming out on DVD & Blu-ray this September 22nd, just in time for the …

Read more >


Hey Wikia Superfans! Are you going to San Diego Comic-Con this year? Wikia is going to have a big presence at the convention this year, and we want as many Wikia users involved as possible. Last yea…


Read more >

Warner Bros. is going to have a HUGE presence at San Diego Comic Con, and we're excited to announce some early details about the event. They are taking 18 shows to the convention, including early scr…

Read more >
See more >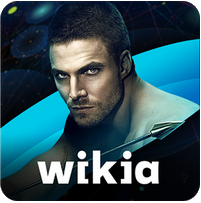 Get the Arrow & The Flash Wiki App!

The superfan's guide to Arrow and The Flash - created by fans, for fans. Wikia apps are always up-to-date with highly accurate, real-time information from Wikia's vast fan community. The Arrow and The Flash app features hundreds of pages of content created by fans just like you. Find in-depth articles on comics, television, Arrow, The Flash, villains, locations, actors and more!
DOWNLOAD NOW FOR FREE!